Stick with us and you'll know just what to gift your "kids" (and those on top of the trends, too) …
Buying gifts for your kids was easy when they were 12, but now that they're older the task is a little more daunting.  Without having them around to keep you up-to-date on the latest, how do you choose a gift that doesn't date you? Well, lucky for you, Snoety has a few "in's" in the 20-something department, and we have the skinny on a few must-haves for the season (tube socks not included).  NOTE:  Many of these will work for you and others you love, too …
Technology: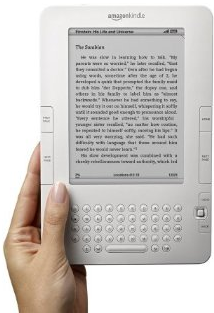 1. Kindle We've been raving about Amazon's Kindle for over a year now, but if you haven't given it as a gift yet do it now!  Plus the cost has come down somewhat. Suggestion: personalize it with a few books or subscriptions you know they'll appreciate … (find a subtle way to ask).
x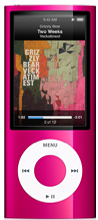 2. iPod Nano: The iPod may be old news but the new iPod Nano is pretty cool and now records video! We were impressed with the quality of the camera, so if you know your gift-receiver's iPod is a generation or two behind, this one is an obvious choice.
x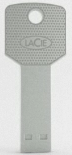 3. LaCie: If there's one common theme about all this new technology, it's that people want to have everything available at all times, whether that be the Kindle with books or the iPod with music. So, why not throw in a USB device that allows you to have all your files and documents on you at all times too? USB keys are the new floppy disk. We recommend the sleek LaCie that looks just like a car key and can be attached to any keyring. Never losing (or leaving home without) anything ever again.
x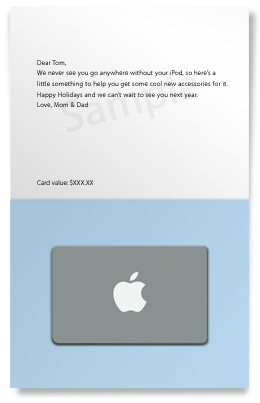 4. Apple Gift Cards: For those on your list with an iPhone there's no better gift than a gift card to the Apple store. Suggestion: write in the "free gift message" and tell them to use the money to redeem their favorite apps. What are apps you say? They're the little features you can add to your iPhone that do everything from find you a restaurant in your general vicinity to tell you the song that's playing on the speakers once you're inside.
x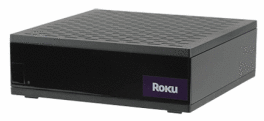 5. Netflix Player by Roku: TV may have killed the radio star, but the internet has killed, well, everything else. Who needs cable when you can watch movies and shows from the web on your TV all with a simple connection? Our favorite is the Netflix Player. As long as your 20-something has a Netflix account (and if they don't, you should definitely sign them up here!) and a wired or wireless broadband connection, they can view any movie from Netflix's Instant Viewing catalog through their TV.

Just for Fun: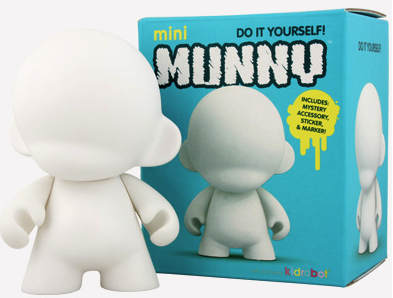 1. Kid Robot: It's been a while since your 20-somethings have included toys on their wish list, that is until art toy and apparel company Kidrobot came on the scene in 2002. These items designed by artists and designers from around the globe are stylish, fun and the perfect gift to give as a stocking stuffer. Check out the munny toys or, if you weren't into LaCie, they also have a selection of fun USB keys to choose from as well.
x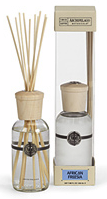 2. Archipelago Diffusers: They've been around for some time now, but diffusers are always a pleasant gift (and not as impersonal as a 12-pack of tube socks). We suggest the Signature Diffusers line as opposed to their seasonal offerings (unless you'll be sending the gift earlier than the holidays). Check out the African Freesia, and while you're there, don't miss their excellent candle and bath selections (see: Candles: The New Fruitcake).
x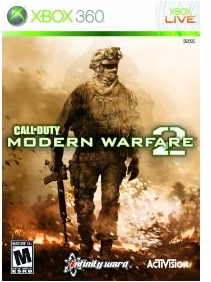 Call of Duty: If your 20-something has an XBox, there's no game in more high demand than the new Call of Duty: Modern Warfare 2. Acclaimed as the best first-person action game, it will for sure please the gamer in your life, but warning, could lead to never seeing them again!
x
Fashion: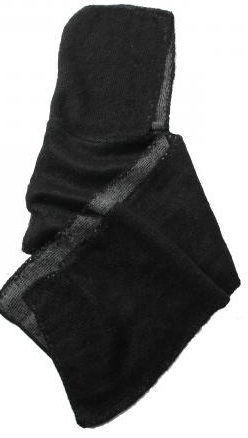 For girls: Our friend at Rogan (an NYC-based fashion label), suggests the Maharatta Hooded Scarf as a gift for your 20-something. "This black and grey one is double layered wool, which makes it extra warm and reversible. It's one of the most popular items this season," Viv So, web manager for Rogan explained. She also suggested chunky knits, jeggings (leggings only made to look like jeans; here's an example from American Apparel), and arm warmers as must-haves this winter.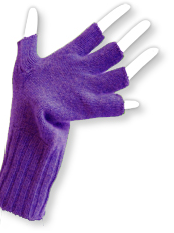 Other items that re can't-fail are tights (in all colors and styles), knee socks that can peek out from your boots, tall or above-the-knee boots (like these riding boots from Frye), leggings (covers all bases with a pair in black, grey and brown), shirts that can double as dresses (example of one we love from American Apparel), belts (interesting choices from Urban Outfitters), clutches, slouchy beanies and berets, fingerless gloves (our friend Meg of Meg Cohen design says these are here most popular item of the season), circle scarves, and the always popular skinny jeans.
x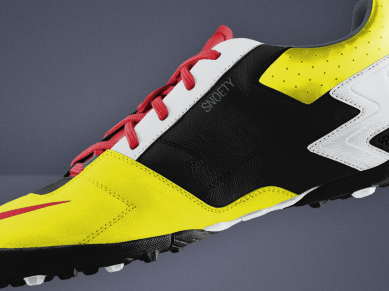 For guys: Guys always seem to want just the basics, and the store Uniqlo offers a great selection of solids with jeans you can have tailored right in the store. Or, get a little more personal with your gift and have a pair of Nike shoes customized with NIKEiD. Simply visit their website, pick a shoe, and add custom colors (we recommend choosing the color palette of their favorite sports team).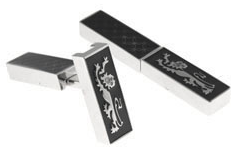 Other items to consider for the 20-something males in your life: a good pair of jeans (try Seven for All Mankind and Buffalo for some nice selections), flannel shirts (like this one from Loomstate… navy, gray and browns are very popular this season), cardigans, cashmere pull-overs (here's a John Varvatos example), leather and bomber jackets (here are some examples from Urban Outfitters), sharp pea coats (a more pricey J.Crew option only for the most well-behaved!), and cuff links (we love Thompson London's selection, especially the Blue Lion Chopstick Cufflinks)… because if you don't get them for them, who will?
For the bad ones on your list

Lump of coal: Nothing says you need to call home more often…